Maple Syrup Moonshine for Breakfast?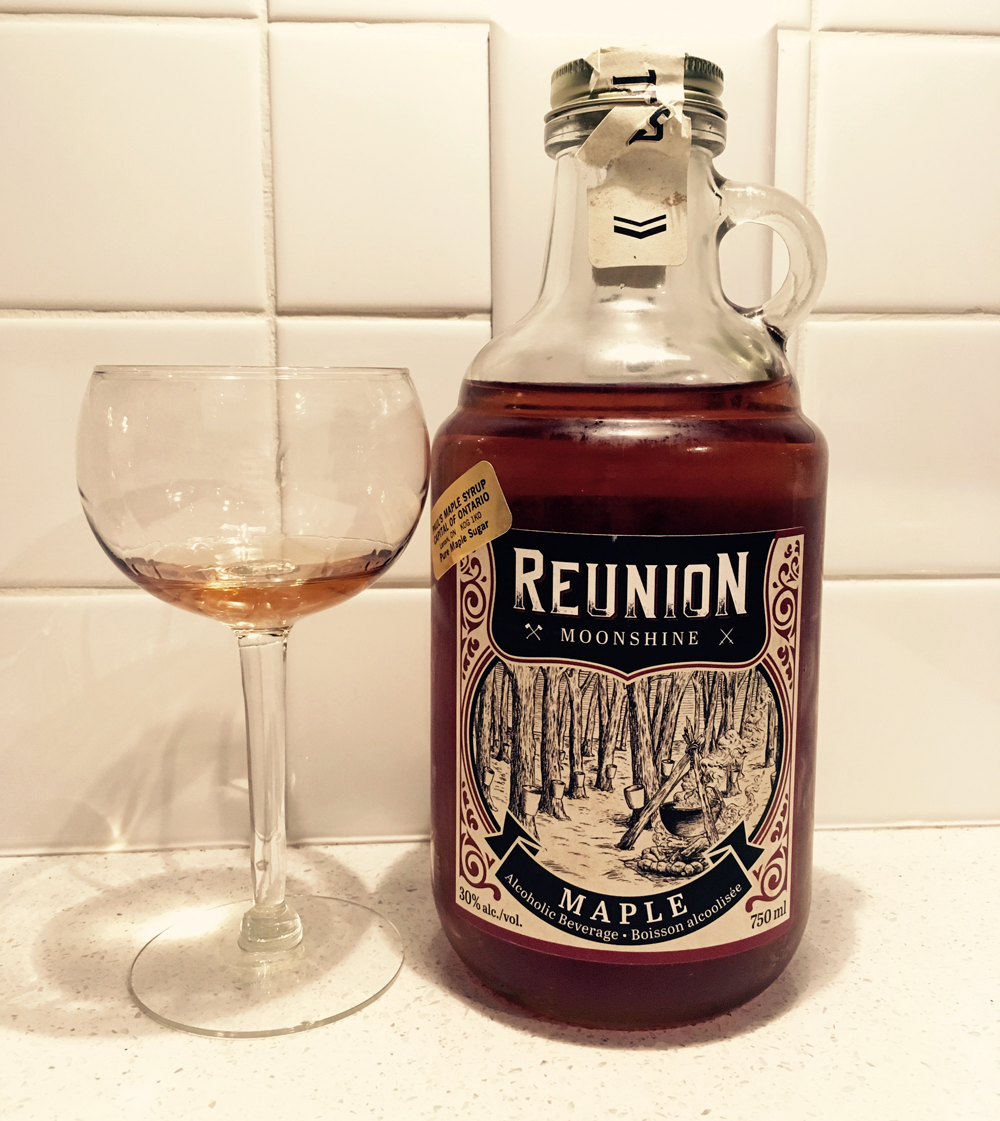 ---
Is it too early to talk about Maple syrup-infused "moonshine"? Not because I'm writing this review before noon, (and yes I did have a taste to make sure I'm accurately describing the flavours!) but because reality states that fall is just around the corner (sad, but true.) All sorts of autumn-inspired cocktail ideas to mix this tasty treat up with are flooding my brain. Don't worry about prematurely shifting seasons though- this could easily pair well with fresh summer peach and bourbon-based cocktails. Perhaps you may feel a bit of warm southern hospitality from a local distillery with every sip to ensure the scarce summer weather doesn't slip away too quickly on us.

I'm talking about local Perth, Ontario distillery's Top Shelf "Reunion Moonshine Maple" which I've just recently discovered. Although they are known for their craft vodka, their latest project is made simply and not too sweet with real maple syrup from Paul's Maple Syrup in Lanark County – a.k.a the Maple Syrup capital of Ontario……And does it ever taste like the pure, sappy syrup that I remember while growing up! Despite the alcoholic smell at first whiff – the taste is so reminiscent of the Real McCoy I almost forgot how much booze is in it! (30% abv). The best part is, I'm being "reunited" with my childhood and teenage years through scent since I grew up in rural Rideau Ferry – a proud district of Lanark County.

Spending most of my youth in a cluster of small towns surrounding Eastern Ontario's beautiful cottage country was something I took for granted. Boredom was a common teenage feeling "with nothing to do" but get into mischief. Now that I am an adult (am I really though?)- I can't wait to go back and visit the charming and peaceful town of Perth. You can bet your bottom dollar I will stop into Top Shelf Distillery  to check out the rest of their craft liquor line-up. I am thrilled to see an explosion of craft alcoholic beverages being produced across our region. Let's continue to support these quality-ingredient entities with the "shop local, buy local" mentality- because we deserve only the best in life, cheers!